September Shanghai oil quality upgrade and then speed up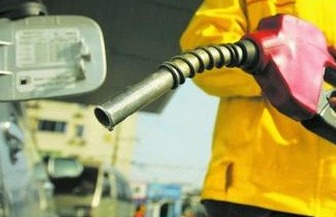 From September 1, the Shanghai local standard "vehicle gasoline", that is, the Shanghai gasoline standard will be implemented. According to the plan, starting on December 1, Shanghai will fully implement Shanghai-standard gasoline. In addition to Shanghai, this year many cities have begun to implement the national gasoline supply, and the domestic oil product quality upgrade has further accelerated. Experts said that the pace of oil quality upgrading needs to be synchronized with emission standards and other supporting measures. The new costs brought about by the upgrade also need to be shared by both producers and consumers.

The Shanghai transition period will continue for three months. The reporter learned that Shanghai's local standard "vehicle gasoline", that is, the Shanghai gasoline standard will be implemented starting from September 1. From December 1, Shanghai will fully implement Shanghai-standard gasoline.

*Content is a landmark environmental protection indicator for vehicle fuel standards. The current standard of Shanghai-based gasoline and diesel* is below 50ppm, and the up-to-date standard Shanghai gasoline and diesel* is below 10ppm (ie, 1 million kilograms of gasoline and diesel contains 10 kilograms*).

In addition, a significant reduction in manganese content is a major feature of the Shanghai gasoline standard. The manganese content in the Shanghai standard has been reduced linearly from 6 mg/l to 2 mg/l.

Manganese is a kind of octane change agent. The addition of manganese can easily upgrade the quality of the oil, but it is not harmful to the automobile exhaust after-treatment and engine. At the same time, the discharged exhaust gas also affects people's respiratory system.

In recent years, the rapid development of automobile consumption has brought tremendous pressure on environmental protection. Countries around the world have actively taken measures to promote the upgrading of automotive fuel and its supporting standards. From January 1, 2009 onwards, the European Union has implemented all vehicle gasoline with a content of 10 mg/kg. The Beijing gasoline local standards issued by the Beijing Bureau of Quality Supervision were formally implemented on May 31, 2012. In addition to the Hong Kong, Macao and Taiwan regions, Shanghai will be the second city in China to adopt the international high standard gasoline after Beijing.

According to calculations, vehicles using Shanghai standard oil products can reduce emissions by 15%, especially for nitrogen oxides, carbon monoxide, and hydrocarbons, and PM2.5 can also be reduced simultaneously.

It is understood that Shanghai Jinqiao Petrochemical and Shanghai Petrochemical (600688, stocks) have already produced Shanghai gasoline. Shanghai plans to fully implement the national automobile emission standards from November 1st and all petrol stations will supply oil products that meet the Shanghai petrol standard from December 1. In addition, on September 1, Shanghai started oil replacement work.

The oil market or the smooth transition is different from the original Shanghai standard. After the implementation of the Shanghai standard, the grades of gasoline used in motor vehicles will be changed into three grades: No. 89, No. 92 and No. 95. This corresponds to No. 90 and No. 93 in the current market. No. and No. 97 logos.

China Sea Oil Star City Sales Co., Ltd. Sales Supervisor Xie Pingping told reporters that CNOOC currently has 20-30 gas stations in Shanghai, has been actively preparing oil upgrading and replacement work, to be completed by December before the replacement of Shanghai gasoline.

Lu Weicai, an analyst at Zhongyu Information, said that at present, Shanghai Gasoline has not entered the market, and Shanghai Sinopec and PetroChina gas stations have not been supplied. According to the information disclosed by the main business, the price will probably remain basically unchanged.

Chen Li, an Analyst of refined oil industry analysts, said that Shanghai's gasoline has been upgraded to Shanghai for a three-month transitional period. During the transition period, the Shanghai market will have parallel resources in Shanghai and Shanghai. From the price point of view, the current price of Shanghai gasoline has not yet been announced, but the market is expected to take into account the convenience of replacement, and the main price execution may still be dominated by Shanghai. The adjustment of the gas station retail listing price may be determined after the oil product is fully promoted.

In addition, the re-adjustment of oil products is a test of methods and methods of reconciliation. Chen Li believes that due to the influence of technology, the supply of blended oil will be reduced in the short term and the market needs an adaptation period.

According to oil customer network monitoring, as of mid-August, there were 1,089 gas stations in Shanghai. Among them, 112 gas stations have discount promotions. The promotion rate is between 0.05-0.72 yuan per liter.

Li Hong, a business analyst, said that the current domestic oil market is relatively loose, and most of the service stations have discounted sales. The Shanghai-Shanghai gasoline upgrade to Shanghai will not cause tension in the supply of resources and is expected to achieve a smooth transition.

Upgrading supporting measures also needs to keep pace with this year. The continuous occurrence of large-scale hazy weather in China has caused the society to pay attention to the upgrading of oil quality, and the pace of product oil quality upgrade has also been accelerated.

At present, the quality of Beijing's oil products has been implemented in Beijing. Shanghai's petrol standard has been upgraded from Shanghai to Shanghai, and parts of Zhejiang, Guangdong, etc. have also started to upgrade their petrol to the country. As for diesel, since July 1st, the national diesel has been fully upgraded to national diesel, and some cities have also started to supply the country's diesel.

Yao Daming, director of the Oil Products Division of the Guangdong Oil and Gas Merchants Association, said that more support should be given to cleaner, greener oil-related sectors to encourage companies to produce and encourage consumer spending. In addition, the current domestic oil product quality upgrade is a regional upgrade. In the process of upgrading, it can consider closed-type propulsion to ensure the smooth replacement of oil products.

It is worth noting that at the same time as the oil upgrading, related supporting measures also need to keep up with. Reporters learned that at present, many cities in China have already announced the implementation of national emission standards, but the country's standard oil supply has also kept up with, and even the country's standard emissions of vehicles with the country or even the country's standard oil products phenomenon. Similarly, there are also problems with high quality oils and low emission standards.

Yao Daming said that the emission standards and the country's supply must be matched and promoted simultaneously. High-quality oil produces greater emission of pollutants in vehicles that use low emission standards, and vice versa.

Zhong Jian, vice-president of CBI Group and chief analyst of CBI Research Center, said that the promotion of oil quality upgrade requires multiple efforts. Some of the added costs of upgrading oil products require production companies to increase productivity to digest, while others need consumers to bear the burden.

H Ground Screw, one name of helical Ground Screw piles, is named by ours and it can be called ground screw with helical blade, Ground Screw Pile and Screw Pile. The type of ground screw is usually exported in Estonia, Russia, Canada and America. The blade of helical ground screw is not consequent and it is single one or two blade in steel pipe. The blade of screw pile has two or three strengthen sheets on below of nuts and the quantity of nuts can be different according to your needs and the structure of ground screw machine. In addition, the top shape of screw pile can not same, which can be round or sharp.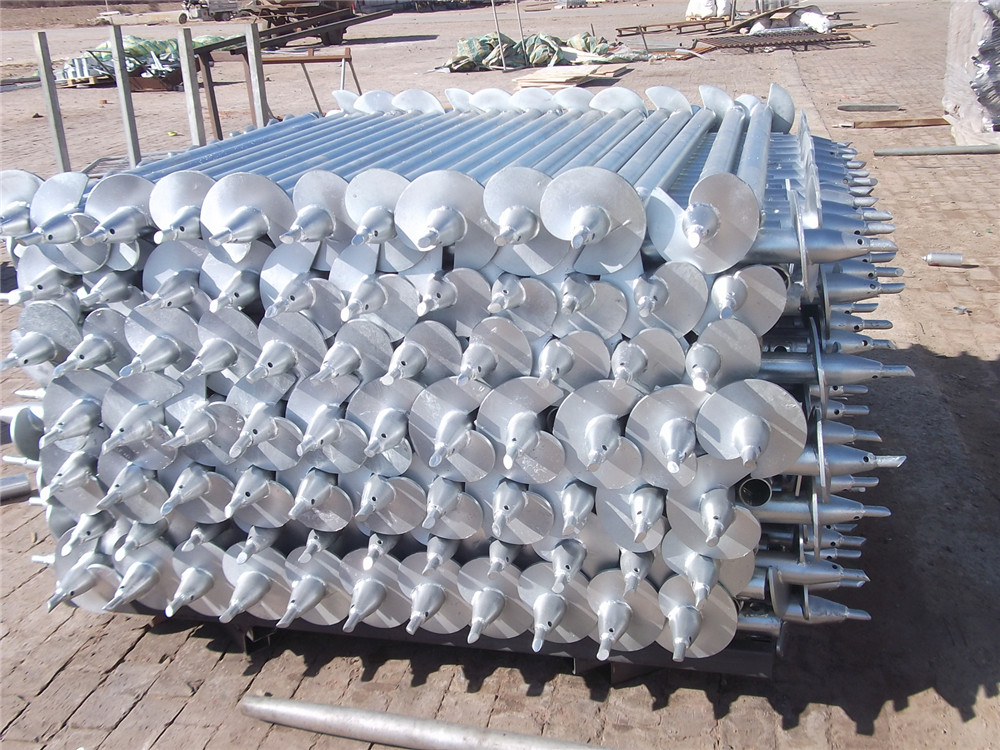 H Ground Screw

H Ground Screw,Galvanized H Ground Screw,Durable H Ground Screw,Adjustable Ground Screw

HEBEI HONDE INDUSTRIAL TRADE IMP&EXP CO., LTD. , http://www.hbhonde.com